Express Yourself Confidently & Naturally in English
Master the Key to Clear, Confident Communication in English
Express Yourself Confidently with clear and natural English pronunciation that everyone can understand.
Build Trust and Credibility by speaking with accurate and natural pronunciation, and avoid common pronunciation errors.
Reduce Your Accent and speak effortlessly in English.
Make doing business and delivering impactful presentations easy, natural and enjoyable.
BOOK A FREE CONSULTATION
We Help Business Leaders & Teams Speak English Clearly and Confidently with Natural Pronunciation.
The Goal: Build Trust & Credibility, Communicate Effectively, and Get More Opportunities.
Our English Communication Training is designed for:
Career-driven professionals who want to establish themselves as credible professionals and build trust with their clients and colleagues
Entrepreneurs and business owners

who need to confidently pitch and present in English to sell their products and services
Teams

who want to communicate effectively on the phone or video conferencing and deliver

impactful presentations
Expats and professionals

who work with

overseas clients

and want to improve their clarity and confidence in English communication
High-achievers who want to speak

naturally and effortlessly

in English, without fear of misunderstandings or appearing unprofessional
Join the hundreds of individuals who have benefited from our proven methods and unlock the power of confident, clear communication today.
Let us help you enhance your English communication skills to boost your career and succeed in a global market.
We Help You:
Speak Confidently

with accurate English pronunciation and natural expressions.
Reduce Your Accent

and build trust and credibility with your clients and colleagues.
Communicate, Pitch, and Present Clearly

in English, on the phone, on Zoom, or in front of an audience.
Master Natural Expressions and Idioms

that native speakers use in everyday conversation.
Conduct Meetings and Phone Calls in English

without fear of misunderstandings or awkward silences.
Don't let unclear communication hold you back in your career or business.
Click the button below to apply for a free consultation and take the first step towards enhancing your English communication skills today!
Maximize Your English Learning Experience with Fluent & Fearless
Can't wait for your consultation? 
Supercharge your progress with the ultimate step-by-step guide tailored for non-native English speakers. Perfect your accent, boost your confidence, and master spoken English.
Claim Your FREE eBook Now!
Take advantage of this exclusive resource to enhance your English skills and elevate your career.
Receive exclusive offers & updates. Unsubscribe at any time.
About Ben Latour
---
Clear and Confident English Communication for Professionals
Ben is a language specialist who helps busy professionals and entrepreneurs improve their English communication skills. With his proven methods, you can speak English clearly and confidently, without worrying about being misunderstood or struggling to find the right words.
Having lived in several countries and speaking five languages, Ben understands firsthand the challenges of communicating effectively in a foreign language. He knows how frustrating it can be to feel limited by your language skills and unable to express yourself fully.
Let Ben help you overcome these challenges and communicate more effectively in English. Whether you're a solo business leader or part of a team, his proven concept makes it easy to speak great English while still enjoying your life.
Unlock the power of clear, confident communication in English with Ben's help.
Start your journey towards speaking English like a native speaker today!
"Now I know that I have the right way and the right approach to improve my pronunciation."
Problem: Though he has lived in New York for 10 years and is married to an American, Étienne's English was not as good as he wanted it to be. He didn't understand why he still had a French accent despite speaking English for so many years, and it was affecting his confidence, work, and social life.
Solution: Starting with the things that would have the greatest impact on his English, we progressively undid over 15 years of bad habits in English and replaced them with new ways of speaking that are not only more correct and accurate, but are very natural – the way native speakers actually talk.
Result: Étienne can comfortably talk for hours with native speakers without them noticing that he's a foreigner. He feels confident speaking, knowing that even if he does make a mistake, he knows exactly how to correct it and avoid making it again next time.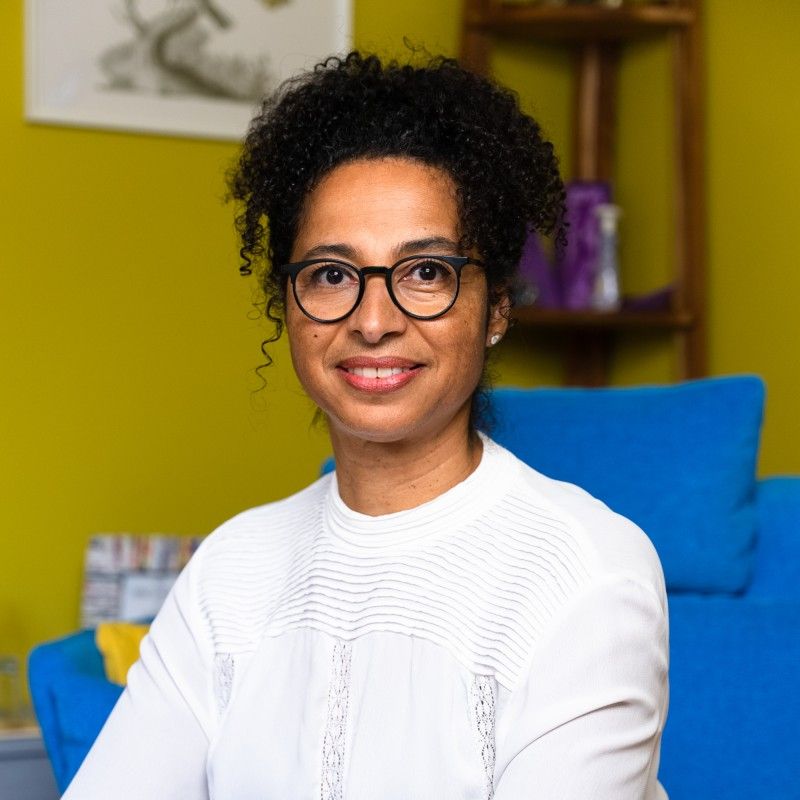 "Ben's effective method focuses the coaching on the professional & personal areas that interest me."
Problem: Although Maya spent two years in India, she still felt limited in English, especially when speaking. After moving her business to Canada, she realized that she wasn't able to provide the same service in English or fully immerse herself in an English-speaking environment.
Solution: We conducted an in-depth analysis of Maya's current level, objectives, and specific needs. Then, we created an action plan that helped her achieve a sufficient level of mastery and ease in English, enabling her to excel in her business and effectively assist her English-speaking clients.
Result: Maya now confidently provides quality service to her English-speaking clients and enjoys a fulfilling life in Canada without feeling limited by language. She can both give and receive training in English while being easily understood the first time!
"The Latour team really goes the extra step to make sure you're learning the right things at the right time, without anything unnecessary that will waste your precious time."
Problem: Despite studying English for over 25 years, Serge struggled to adequately serve his law firm's international clients in Paris. His accent, intonation, and limited expressions hindered his ability to negotiate and present in English, which hurt his confidence and business opportunities.
Solution: We focused on the vocabulary Serge needed for his goals, starting with the most high-impact points, enabling him to express himself confidently and with excellent pronunciation. Within a few weeks, Serge made more progress than the last 20 years combined, all while managing his business, traveling frequently and enjoying his social life.
Result: Serge successfully presented in English to an international audience at a prestigious entrepreneurs' conference and negotiated deals abroad. No longer ashamed of his English, he now takes pride in it!
We're Looking Forward to Meeting You
Keep in mind that we are physically unable to serve more than a handful of clients while delivering strong results at the same time.
Our services are personalized and in high demand. To work with us, an application is necessary.
In your free discovery call, we'll find out which strategies are best for your current situation and which exact steps will help you reach your goals.
Click on the button below to apply:
SIGN UP FOR A FREE CONSULTATION
Frequently Asked Questions
Do I need any qualifications before I start?
Do you only help with pronunciation and managing my accent?
I have difficulties understanding native speakers who speak fast. Can you help me?
I can speak English, but I have a strong accent that people don't understand. Can you help me?
I need to improve very quickly, but I don't have a lot of time. Is this for me?
Where is the classroom located?
What kind of programs are offered?
Who can Latour Language Coaching help?
How can Latour Language Coaching help me?
Do I need to pay for an initial consultation?
Is this service available internationally?
What experience/qualifications do you have?
I want to work with you, but I'm not sure this is the right time. What should I do?
I want my staff/employees to improve their accent, but I don't want to seem rude by saying they need to improve their accent. What should I do?
How much does it cost to work with you?